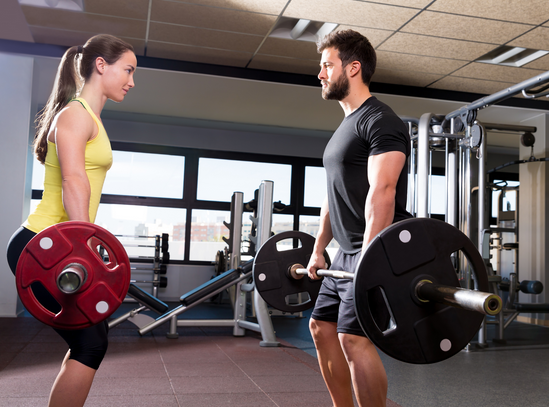 THANKS for the great response to the email I sent last week re: open spots the the FVTBiz Elite Coaching program, and looking forward to working with several new folks, starting this week!
If you're interested, click HERE to get more details and submit your application ASAP – I have exactly TWO spots left as I write this message 😉

Thanks!
– Forest
###
Your job as a fitness business owner is to get your customer/client to STAY as long as possible … get them to buy MORE stuff, from you, at a HIGHER cost if possible … to get them to buy more OFTEN … and to get them to spread the word!
Of course, this is all while maximizing the value to them – a true win/win!
I bet there is "hidden gold" in your business right now.
Here are seven ways you can add revenue to your business, and sell your existing clients more stuff:
Bigger Contracts
Doing month-to-month agreements now? Get better at selling, and bump that to six. Doing six month agreements? Get your clients to commit to 12. Your client gets better results in the long run, and you make more $$ … everyone wins! 🙂
Special programs
Examples of what we have done in the past include an 8 week mud run training program and an 8 week "lean and jacked" heavy lifting group
Nutrition coaching
A certain percentage of folks are going to want more support and accountability in this area – give it to them!
More training
Get that client coming one or two more times per week and get them better results and you more $$ in the process!
T shirts
People LOVE T shirts … get some cool custom designs, your people will wear them around town with pride!
Affiliate sales
Supplements, at-home training equipment, home workout programs … just a few examples of OTHER people's products you can sell and get 10-90% commission on!
We do all of these things and more at FVT. The idea is to maximize the client value, and get them to spend more with you, WHILE at the same time improving their lives …a true win-win!
So what is YOUR average client value? How much MORE does the average client spend, each month, on top of their regular training? How many opportunities are you giving your clients to spend more money with you?
Think about it … DO something about it … and transform your personal training / fitness boot camp business!
– Forest Vance
FVTBiz.com