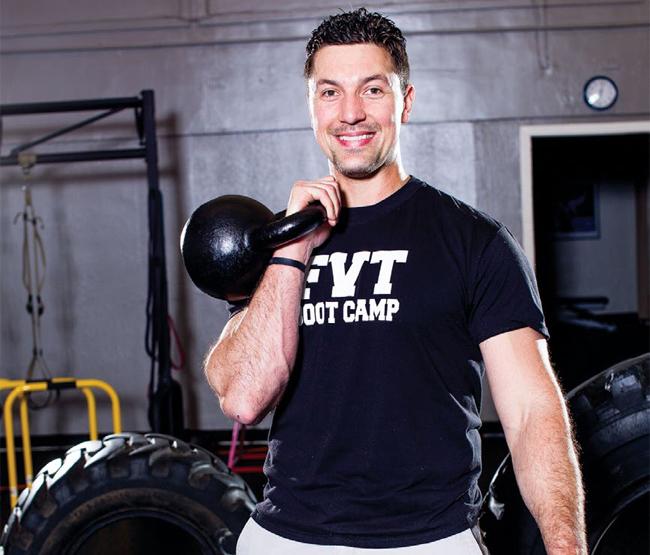 I run basically two different fitness businesses – my training studio, and my online publishing / consulting stuff.
It's a great mix and I wouldn't trade it for anything. In a typical day, I end up spending 3 or 4 hours "in the trenches", leading workouts and helping people get better … 2 or 3 hours on my online business, writing, shooting videos, creating products, working with online coaching clients, etc … and probably 1 or 2 hours training / managing / working with staff and marketing / promoting / prospecting for my gym.
I TRULY enjoy what I do, get to help 10's of thousands of people around the world each day in reaching their fitness goals, and I am able to provide a great lifestyle for myself and my family while doing it.
I get questions almost daily from other fitness pros on tips to help them run their gym better, how to start on online business, and MANY other things … that's why I started my FVTBiz.com blog, and started offering my FVTBiz.com Elite Coaching program earlier this year.
However, there have been dozens of folks that have WANTED to get involved with the FVTBiz Elite Coaching, but just couldn't quite swing the $297/mo cost.
That's why I'm considering running a six week "Business of Kettlebell Training" program.
This would be a group – based program where we meet each week on a call, and go over the basics of the business of kettlebell training.
Each week we would cover a diferent topic, such as:
— How to get your kettlebell training/PT biz on track for six figures ASAP
— The easiest was to get more KB training clients
— How to make money with your fitness blog
And more.
At the end of each call, I would open up the line and take questions from everyone and help with challenges that each participant is having in their particlar businesses etc.
We could even set up a private Facebook group for this program if everyone wanted it and thought it would be helpful.
Since it would be a group – based program, the cost would be much more affordable than my one-on-one Elite Coaching – around $197 for the full six weeks.
Is this something that you would be interested in?
If so, let me know, and if I get enough responses, we'll get open up registration and get this program going!
Thanks –
– Forest Vance
FVTBiz.com