FVT Boot Camp and Personal Training became an official entity in 2008.
After working for large chain gyms as a trainer and fitness manager for about 3 years, I had decided to branch out on my own.
And it all started with boot camps in the park.
That worked OK – but the weather, time of year, dragging all the equipment out every day, and other things made that get old pretty fast –
So I found a 350 square-foot space that was part of a local independently owned gym, and worked out a deal to sublease from the owner.
That's when things really started to take off.  Our best month at that facility we did about $12,000 in revenue – which was HUGE money at the time for me.
But at the same time, classes were PACKED – and we needed more space to run our groups! –
So we searched, found a space, and opened a small stand – alone studio.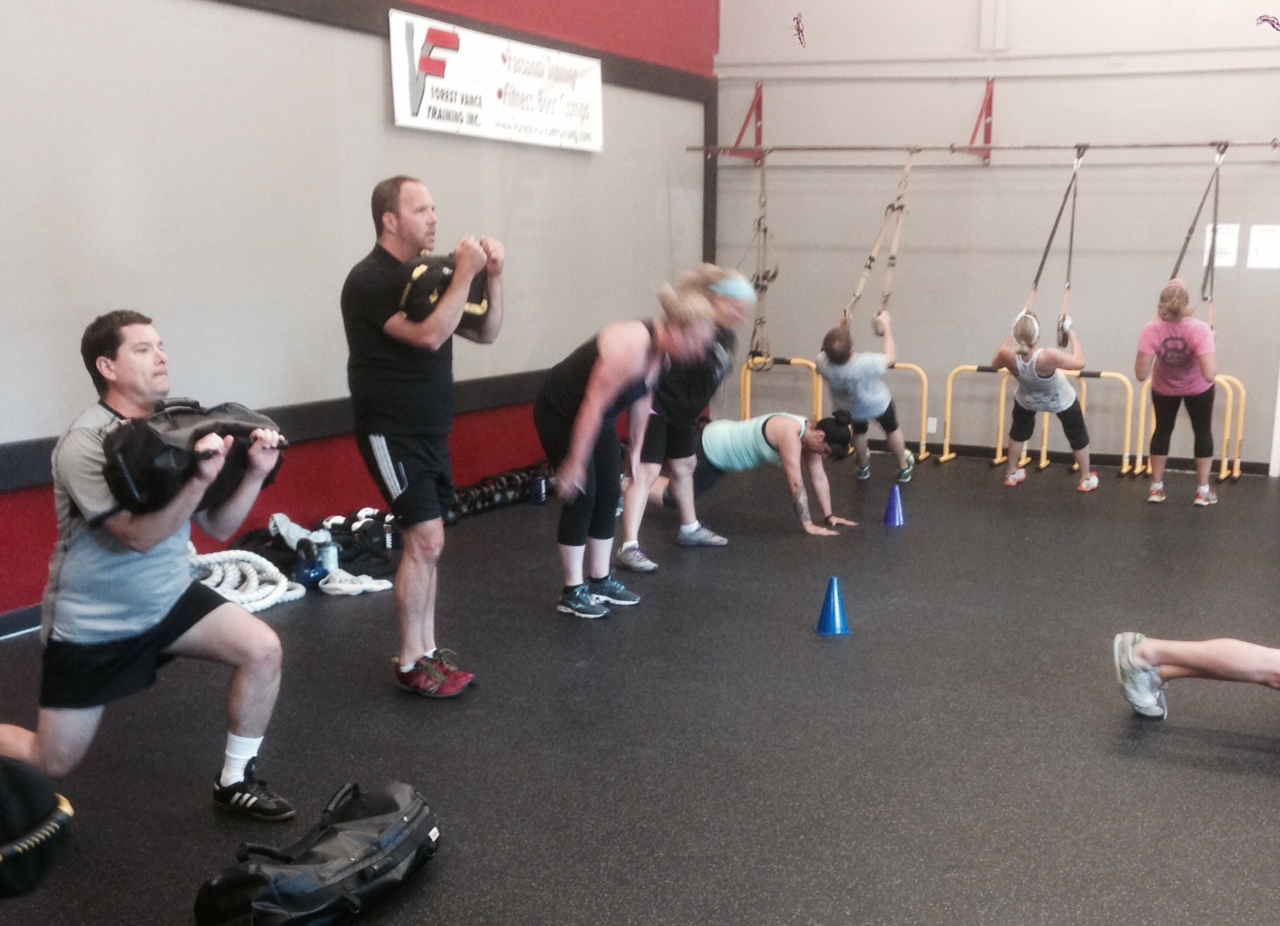 Things keep cranking – we kept getting folks great results, growing our team, and kicking butt! –
Now we were REALLY humming – doing upwards of $30,000 most months –
And so at the beginning of last year, we opened another new, larger studio.
Things are cranking along again, and we are now in the early stages of a hunt for another potential location.
Mo Money Mo Problems sometimes … it's NOT easy … and there are new sets of challenges as your business grows, that's for sure! …
But I can't complain 🙂
And I've certainly made a LOT of mistakes, and failed MANY times along the way … but from this, I've also learned a lot …
And I sometimes think – what if I started ALL over again – how long would it take me to build my business up to the "six figure" (projected 100k of annual revenue) level?
I'm VERY confident that I could do it in 90 days or less.
And that's why I put together this special training for you:
=> "Six Figure PT Biz in 90 Days" (PDF)
It outlines a complete plan to get you to six figures, fast.
And it's my gift to you, 100% free!
All I ask is that you
1 – Read and study it
2 – IMPLEMENT what it says to do
3 – Reach out to me if you need help with anything
Fair enough?
Cool!
Hope it helps –
And talk soon –
– Forest Vance
FVTBiz.com