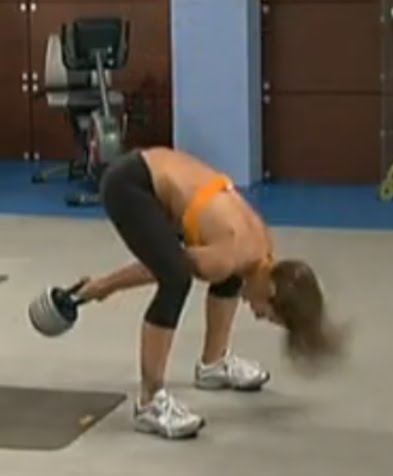 Are you trying to post to social media to spread the word about your info product, membership site, or online training program … but it's not really working the way you would like it to?
Are you trying to reach out to potential affiliates or JV partners … but are not getting the response you'd like?
Have you tried running Facebook ads … but they haven't worked as well as you thought they would?
I'm here to tell you to STOP!
Because what you're doing isn't getting you anywhere.
Posting to social media is FINE … but you need to have a strategy behind it, and at the end of the day, if you are trying to run a business … it needs to be making you money.
If you can track what you're doing back to making sales – GREAT!  Keep it up.
But for a lot of folks, posting a short video clip of a cool exercise you did today … or a post-workout selfie with the perfect filter … is MUCH easier than making the effort to get new people on your email list, writing a daily email to that list, helping them in some way, and presenting them with an offer … but it's also not getting you the traction you want.
Reaching out to potential JV partners or affiliates is GREAT … it's one of the main things most successful online marketers rely on to grow their businesses … but it has to be done in the RIGHT WAY.
Be COOL. Go in with a helping hand FIRST. Show up at live events. Join mastermind groups. Get out there and meet people face-to-face and buy them a drink and start up a conversation. Think LONG TERM.
If your approach isn't working, take a close look at what you're doing and figure out WHY.
Running ads is also GREAT … but there are so many places that things can break down. From the ad image to the copy to the landing page to the follow up and conversion process … if this is something you truly want to master … don't give up!
And take the time to study and learn marketing and sales. It's the backbone of this, and ALL that we do.
Well, today's post turned out to be a rant more than anything! 🙂 … but hopefully it was helpful for you.
I am going to go into these topics in depth, and many more, such as:
— Why I struggled for FOUR YEARS to build my online fitness business – and how you can avoid the biggest mistake I made, and take the fast track to success.
— ESSENTIAL skills you need to develop – that you probably are NOT working on now – to take your online fitness business to six figures and beyond.
— THE system 95%+ of successful online fitness marketers use to drive their businesses. I'll give you the blueprint for this system, so that you can started right away on building your online fitness empire!
On the live online training event I'm putting on tomorrow at 1230 pm PST.
I am doing this special event as a way to say THANKS to my loyal subscribers like YOU … for FREE!
But in all likelihood, to answer your big question ahead of time, there will NOT be a replay. You have to register and show up to get the goods 🙂
So get signed up now at the link below:
And look forward to talking soon.
– Forest Vance
Owner, FVT Boot Camp and Personal Training
Owner, FVT Publishing and Consulting
ForestVance.com
FVTBiz.com
PS – The software we're using to run this event allows for 100 attendees MAX – so you'll want to reserve your spot ASAP if you're interested: