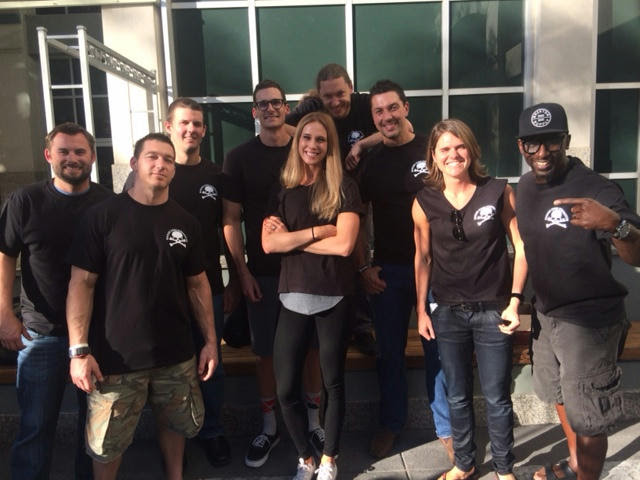 RFE Mastermind Group – Sept 16 meeting in Sacramento, CA
Exciting times!
Have been busy since the beginning of October doing intro / goal setting calls with our new Unchained Mastermind members, setting up their "fast action" plans for the next six weeks …
Our first UM Roundtable Mastermind call is coming up next week with the full group …
And our first live, in-person meeting is scheduled for Dec 1st and 2nd in Sacramento, CA.
I'm writing you today because we have 3 spots left in the group, and I'm wondering – would you like to join us?
The Unchained Mastermind is a group coaching program for fit pros who want to take their fitness business online, and want to make the fastest amount of progress in the least amount of time.
Three times per year, we meet in person for a one and a half day intensive goal setting / group coaching session – AND fun! – 1x in Sacramento, 1x in Vegas, and 1x in NYC.
Once per month, we have a "Roundtable Mastermind" group coaching / hot seat / QnA call – where we follow up on the goals we set, and work through any challenges each member is having.
We have a private Facebook group where we check in once per week and keep the group updated on our goals, get help with challenges, etc.
And each member also gets a once per month private coaching call with me.
YES – this is an intensive program.
But it is also all about RESULTS!
Trying to do it on your own, vs being in a group like this … can be the difference between you getting to your goals in months, or even weeks – instead of years.
I personally attribute much of the success I've had in both my brick and mortar gym / training studio businesses, and my online businesses, to being a part of mastermind groups like this over the years.
So if you are SERIOUS about getting your business online, submit your application at the link below:
=> Unchained Mastermind Application
And I look forward to hearing from you!
– Forest Vance
Owner, FVT Boot Camp
Owner, FVT Publishing
Master of Science, Human Movement
Certified Personal Trainer
ForestVance.com
PS – Check out what Kiley has to say about how being in the Mastermind has helped him:
"Forest Vance's mastermind group has already been a game changer to my business.
I've been online for about 18 months, but was struggling to generate sales on a consistent basis. Forest helped me structure the backend of my funnel at our first meeting in Sacramento.
The very next week I did a 3 day promotion that generated over $1,500 in sales.
Plan and simple, these marketing techniques WORK. If you want to take your online fitness business to the next level, I highly suggest you join one of Forest's masterminds."
– Kiley Lynch
=> Apply Now for the Unchained Mastermind (4 spots left)
PPS – Once you submit your application, I will personally review it to make sure we can help – based on where you're at and what your business goals are for the next 12 months.
I'll get back to you within 24 hours to set up a quick phone chat to make sure it's a good fit.
And we'll hit the ground running!
So if you are going back and forth on if you should apply … do it!!  :-O  You have nothing to lose, and I'd love to hear from you.