For the last few weeks, I have been telling you about the high-level business group for fit pros that we are starting up.
If you've been thinking about it but haven't done so yet, this is your last call to submit an application:
=> Apply for the Unchained Mastermind
The Unchained Mastermind is high-level business group for trainers and coaches.
Three times per year, we meet in person for a one and a half day intensive goal setting / group coaching session – AND fun! – 1x in Sacramento, 1x in Vegas, and 1x in NYC.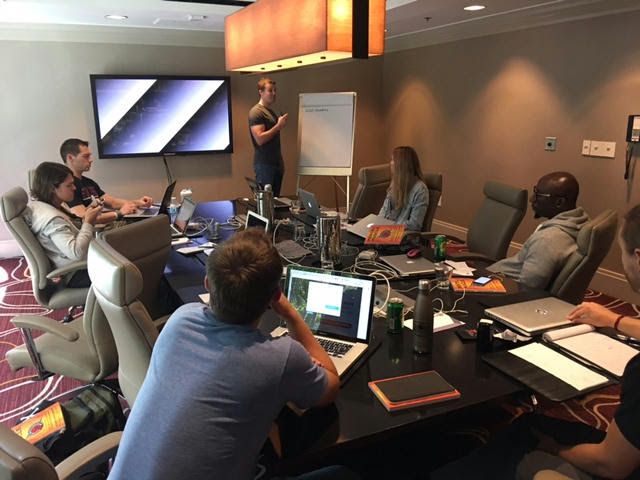 Once per month, we have a "Roundtable Mastermind" group coaching / hot seat / QnA call – where we follow up on the goals we set, and work through any challenges each member is having.
We have a private Facebook group where we check in once per week and keep the group updated on our goals, get help with challenges, etc.
And each member also gets a once per month private coaching call with me.
The cool thing about this coaching program is that it's not just about work … it's about fun, too!
For example – our first live, in-person meeting is scheduled for the beginning of December in Sacramento, CA.
Sacramento is a very cool spot in itself … but we are also a 90 minute drive from Napa, San Francisco, Lake Tahoe, and many other world-famous attractions.
So on Thursday afternoon, we will meet as a group for a workout.  Then we'll go out to dinner at a new hot local restaurant.  Sacramento is well-known for its farm-to-fork food scene.
Then on Friday, we'll meet as a group.  We will go from about 8am to 5pm … we have a guest speaker lined up that you'll love … I will share about what's working in my businesses … and we'll finish with "hot seats" and goal setting to give everyone in the group SPECIFIC marching orders for the next 90 days to reach their business goals.
Then we'll go out to a group dinner on Friday night to wrap up a productive – and fun! – couple of days together.
I am very excited to be starting this group because I know I can help trainers and coaches experience the joy of success in their businesses.  "Success" is defined differently by different people … but having a business that allows you time freedom, location freedom, and plenty of income to meet and exceed your needs is the goal to help you get to with this mastermind.
And I will personally tell you, having been a member of several of these groups over the years … if you want to get to your goals FAST … this is THE way to do it.
There is nothing like the power of a group like this … having the combined knowledge of all the folks in the room … and having to PAY, and knowing you have something invested in success … to get shit done!!!
Check out what a few folks I've worked with have to say:
"Forest is a successful personal trainer, business owner and fitness business coach … and he's helped me double my OFFLINE business last year"
– Jeremy M
"I've been online for about 18 months, but was struggling to generate sales on a consistent basis. Forest helped me structure the backend of my funnel at our first meeting in Sacramento.
The very next week I did a 3 day promotion that generated over $1,500 in sales."
– Kiley L
"Hey Forest – thanks to our goal setting last week, I have already increased my list by 207 subscribers! Thanks for the push man!"
– Laura M
So now is the time.  The group is almost full.
If you've been thinking about it but haven't done so yet, this is your last call to submit an application:
=> Apply for the Unchained Mastermind
Once you do, we will hop on the phone ASAP to chat and make sure it's a good fit … and get you signed up!!
Thanks –
– Forest Vance
ForestVance.com
FVTBiz.com
PS – I have shared several related content pieces on the FVTBiz blog that are related to goals we'll be helping you work towards in the group – check them out at the links below if you missed them:
The ULTIMATE "Lifestyle" Fitness Business? => http://www.mediafire.com/file/0bigxxs3wngllyx/117814913437286-001.mp3
5 Reasons You're Not Making Real Money Online – and What to Do About It => http://iteleseminar.com/90593904