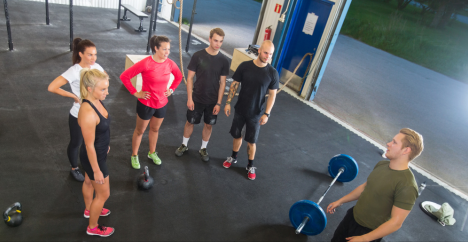 Saturday, February 18th is fast approaching.
Will you be joining us in Sacramento, CA for our Implementation Boot Camp?
This is a special event, and I've never done anything like it.
I'm going to take a full day and give you a behind-the-scenes look at how I run my online kettlebell coaching / info product business.
If you are a trainer or coach and have a desire to make a bigger impact and help people around the world with your knowledge, you need to be there.
I started my first blog and officially launched my online business eight years ago. I've made a lot of mistakes along the way .. but I've also had some success .. and I'm going to reveal the shortcuts, and show you the fast track to success when you come out and work with me in person on Feb 18th.
Now the industry standard for an event like this is $500-$1000+.  And that cost would be well worth it, if you consider the potential financial gain, even if you implement just a fraction of what I teach you.
Just imagine if you take on a few online coaching clients at $200-$300 per month using the info you learn – how much extra could you earn over the next 12 months? Or what if you created a digital info product, and were able to sell 1000 copies (a solid, but very do-able goal) at $27 each in 2017?
But since we have just a couple of spots left in the room, and I want to fill them as fast as possible, you can save your spot now for just $97. First-come, first-serve. Sign up using the link below:
You'll get address of the venue where we are holding the event, and other details, when you register.
If you have any questions, hit me back and let me know – I am happy to help.
Look forward to seeing you there!
– Forest Vance
ForestVance.com
PS – We have people flying in from all around the US for this event. I know there are many reasons that you might not be able to make it. But if it is important to you, make it happen, and get out here. There is no replacement for an in-person event like this. It's THE thing that helps so many light a fire and finally get out there and turn the ideas they've had in their head for so long into a reality.
I can't tell you how many people have emailed me asking questions and going along trying to figure out things on their own … but getting coaching and / or coming to an event like this was the thing that helped them finally take action and get their online business started.
It's not EASY .. but it's also not as hard as you think.
Come out, show up, and let me show you the step-by-step process for starting and running a successful online info product / coaching business.
Reserve one of the last available spots using the link below: